News
Due to the corona pandemic and the cancellation of the "Jagd und Hund" fair in Dortmund, the annual reunion with many acquaintances, friends and new Namibia fans will unfortunately not take place this year.
It would be all the nicer if we could meet (again) in Namibia on Okatore in the foreseeable future.
In Namibia, the situation with regard to Corona is still very relaxed. In Europe, with progressing vaccinations, more freedom is slowly returning and we can hope for a light at the end of the tunnel.
To enter Namibia, you currently only need a negative Covid-19-PCR test not older than 7 days. In addition, you have to present proof of a foreign health insurance that covers the costs of a possible quarantine in case of a corona infection, as well as a booked travel program with reserved accommodation.
When returning to Europe, test and quarantine regulations of the respective country apply. In Windhoek you can be tested very reliably and quickly, the result is received on the same day, well in time before departure.
Eurowings is offering a very reliable direct flight from Frankfurt to Windhoek five times a week. Ethiopian Airlines flies 6 times a week from Addis Ababa (2 times starting in Vienna) to Windhoek. Unfortunately, Air Namibia has ceased operations.
In Namibia, with its often deserted, endless expanses, you can escape the Corona madness a little. This is especially true when staying on the farm. The above-average rainfall from December to February has turned the previously dried out landscape into a green, blooming paradise across the country, which has now turned into golden-yellow grass planes. Normally dry riverbeds carried water for days, large dams filled up again for the first time in many years, even in the desert the grass was lush green. The Sossusvlei in the middle of the Namib Desert was filled with water and the red dunes of the Kalahari were barely visible under a green grass carpet and a sea of ​​colorful field flowers. We enjoy this beautiful nature every day and are thus compensated for the difficult Corona circumstances. In addition, you currently have the beautiful campsites, lodges and tourist attractions almost to yourself - and often cheaper - because unfortunately there are still very few tourists in the country. If you now dare to defy the few hurdles and travel to Namibia, you can get to know the country in a way that you will probably not experience again anytime soon.
As a result of the easing in Europe, there is now a noticeable increase in visitors, which also affects flight bookings - it is already difficult to get hold of a flight at certain times. We hope that carefree travel will soon be possible again and that we can share the beautiful landscape and many great experiences with you again.
Your Okatore team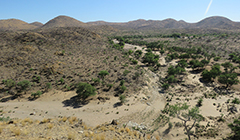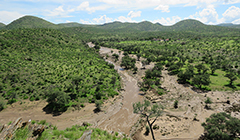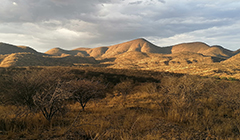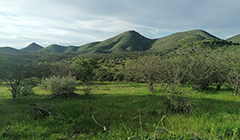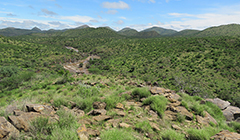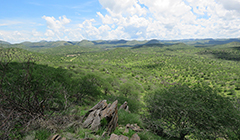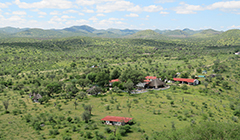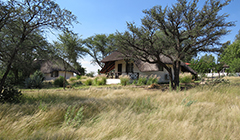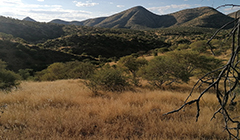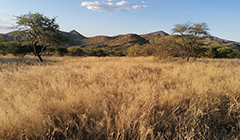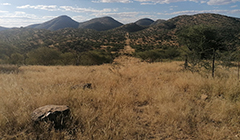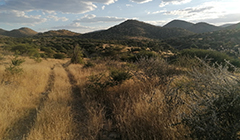 To our great joy we welcomed the first hunters on Okatore in April - after a forced break of 13 months. It was a great feeling for all employees to finally have "life in the house" again and to share great hunting and nature experiences with our guests. The results were many wonderful memories, good trophies and satisfied guests and hosts. We are already looking forward to welcoming our next guests on Okatore.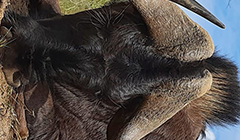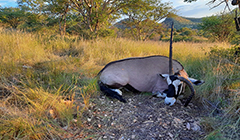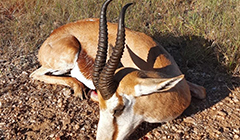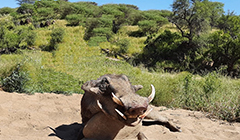 ---
Okatore Galleries